On Wednesday, April 30, 2022, the Ryan Nece Foundation hosted a virtual session on personal branding for current Student Service Program members and our alumni. What is personal branding? It is the conscious and intentional effort to position yourself as an authority in your industry, by elevating credibility and differentiating from the competition to advance your career and have a larger impact. Jake Kurtz (Brick Media and Business In Tampa) and Ryan Cappy (The Law Offices of Ryan Cappy) joined our session to casually discuss how to build and sell your personal brand – especially in markets inundated with professionals.
Here were their takeaways:
From Ryan Cappy (The Law Offices of Ryan Cappy)
You are your brand
Never forget your mission

Always set goals, be consistent, and have consistent messaging

Network, network, network

Attend events, set a goal going into events (i.e. handout five business cards) and follow through on your goals

Never turn down an invite, especially early on, because face-to-face is huge

Reinvest back into your company

Don't take for granted being in a good groove, and keep investing in yourself and your business to grow it largest, if that's what you want

In each new chapter, learn something good about business

Even if you're with a terrible company, keep your antennae up for what they're doing well

Get to know your referral base

When you work with a new client, remember to steward them (i.e. email and call them to check-in, show up with goodies, etc.)

Support others in your same boat
Get feedback from people you trust
From Jake Kurtz (Brick Media, Business In Tampa, Brick By Brick)
Your personal brand boils down to two words: Your Reputation

Your reputation is how you present yourself online and in-person

However, social media is not your brand, it amplifies your personal brand

Be authentic

Don't fake things, people will catch on to your inconsistencies

To showcase your expertise, take people on a journey

For example, don't just tell people they need to "do xyz" – tell them "After six years researching xyz, I have found xyz."

The C's of Personal Branding

Content: Be self aware about how you communicate best and create short-form and long-form content to post on different platforms.

Context: Respect the platform you're on and cater to the audience you're talking to.

Candid: Keep it real and truthful.

Q&A: Marketing yourself and business

In trying to market your business, add value for a potential client before you make an ask and/or just plant seeds

Try and meet as many people as possible, go in with zero expectations, and just enjoy getting to know them

Q&A: Tips for starting a business

If you don't like what you're doing, you're going to give on it. There are bad months, and if you're lacking passion, you won't make it. Don't just start a business around a trend. Start it around a passion

Know who you are (i.e. introvert vs. extrovert) and what skills you are good at (i.e. marketing, finances, strategy, etc.) and create your plan around that awareness
---
Meet The Speakers
More About Jake
Jake Kurtz is the Founder and CEO of Brick Media, a social media agency with an office in downtown Tampa. Before running Brick Media full-time, Jake always worked in the marketing world – where he worked on campaigns for Walmart, Johnson & Johnson, Clorox, Ideal Image, BayCare, Hallmark and more. Jake is also the founder of Business In Tampa, an online platform that shines a light on Tampa business, providing the most relevant local business news, insights from local executives and more. To further advance his personal brand, Jake also regularly releases episodes for his Brick By Brick Podcast, which delivers practical business tips, thoughtful conversations, and discusses new trends. From Jake himself, "Whatever you do, do it the right way, and do it brick by brick."
More About Ryan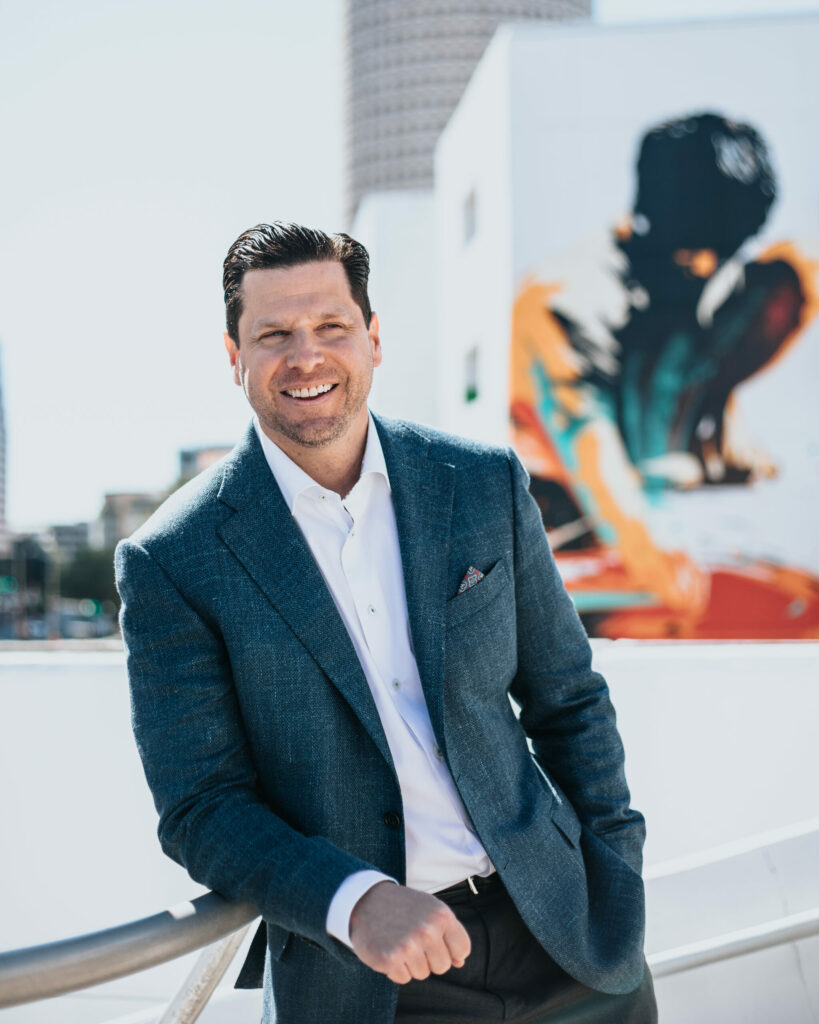 Ryan Cappy is an experienced personal injury attorney and the founder of The Law Offices of Ryan Cappy. Ryan is a Tampa native, graduating Cum Laude from Jesuit High School in 1993. He is a graduate of Florida State University College of Law. Ryan began his career as an Assistant State Attorney with the Hillsborough County State Attorney's Office. While at the State Attorney's office he tried over 50 jury trials (and over 200 non-jury trials) at both the felony and misdemeanor levels. He then went on to practice law for a prominent Tampa insurance defense firm until he joined the Plaintiff's side, starting his very own law firm to help injury victims. For multiple years, he has been selected for the Best Lawyers in America®, Super Lawyers, Multi-Million Dollar Advocates Forum (MMADF), and the Florida Trend™ Florida Legal Elite.  Ryan's law firm handles a broad range of personal injury claims, including wrongful death, automobile accidents (including trucking, motorcycle, and drunk driving accidents), and slip and falls. Ryan resides in Tampa with his wife and four children.
---
Thanks to all those who tuned in for this incredible session!