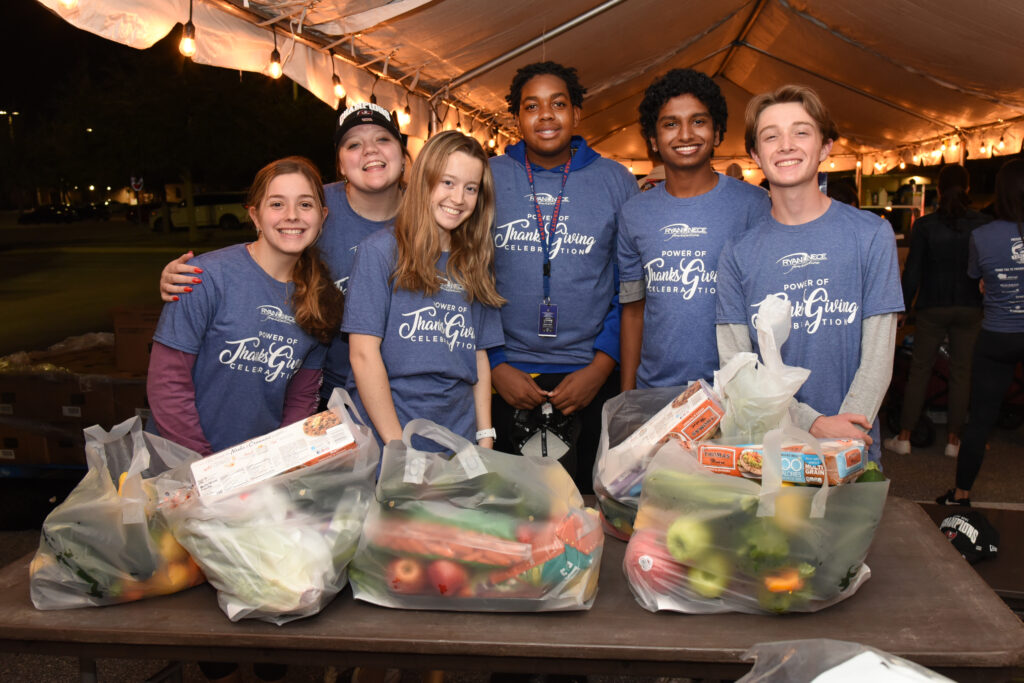 In 2021, more than 4 in 10 (42%) students felt persistently sad or hopeless and nearly one-third (29%) experienced poor mental health. In 2021, more than 1 in 5 (22%) students seriously considered attempting suicide and 1 in 10 (10%) attempted suicide. (Source: Youth Risk Behavior Surveillance Data Summary & Trends Report: 2011-2021)
Here are the Ryan Nece Foundation, we believe teen suicide and mental health is a crisis which needs to be addressed.
According to Mayo Clinic, research has shown that volunteering offers many benefits. Volunteering reduces stress and increases positive, relaxed feelings by releasing dopamine. Giving back to your community provides a sense of purpose and teaches valuable skills. Lastly, participating in community service allows volunteers to nurture new and existing relationships.
The Ryan Nece Foundation helps local students build support systems based on common interests. One of the best ways to make new friends and strengthen existing relationships is to participate in a shared activity. Dedicating time as a volunteer, alongside a servant leadership curriculum helps expand social networks and practice social skills with others.
Although we are aiming for our program to be in the hands of every high school aged student, we acknowledge we are not there yet, which is why we would like to make these helpful resources accessible to any student visiting our site:
---

Mental Health Resources
Crisis Center of Tampa Bay | Compassionate Services that Offer Help, Hope & Healing
Call "211", available 24/7 for support
SAMHSA's National Helpline | SAMHSA
Lifeline (988lifeline.org)
Lifeline Chat and Text is a service of the 988 Suicide & Crisis Lifeline (formerly known as the National Suicide Prevention Lifeline), connecting individuals with crisis counselors for emotional support and other services via web chat or texting 988.
The Trevor Project | For Young LGBTQ Lives
HelpGuide.org
Various guides for mental health and wellness for youth and adults
Fueling Young People to Change the World | DoSomething.org
The Jed Foundation
The Jed Foundation is a nonprofit that protects emotional health and prevents suicide for our nation's teens and young adults, giving them the skills and support they need to thrive today…and tomorrow.
American Psychological Association (APA) Find a Psychologist tool
NAMI: National Alliance on Mental Illness
CDC Mental Health Tools and Resources (cdc.gov)
---

Dr. Nekeshia Hammond Toolkits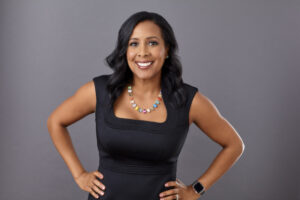 Dr. Nekeshia Hammond is the host of Mental Health Moment with Dr. Hammond, psychologist, author and international speaker. She is the founder of Hammond Psychology & Associates, a mental health private practice in the Tampa Bay area. Dr. Hammond serves as the Chair of the Board for the Ryan Nece Foundation and the former President of the Florida Psychological Association.
Dr. Hammond has enjoyed traveling to speak to various groups about mental health and wellness. She is the author of The Practical Guide to Raising Emotionally Healthy Children and the Amazon International Best Seller: ADHD Explained: What Every Parent Needs to Know. Dr. Hammond has been featured on NBC, ABC, CBS, FOX, and a variety of media outlets around the world.
Dr. Hammond has created some helpful toolkits we believe are important to share:

To learn more, please visit: DrNekeshiaHammond.com.
---
Additional Thanks
Special thanks to BADRADBUNNY Athletic Foundation for the work they are doing in this space!