Our Morning Huddle event is an inspiring gathering, which brings together individuals from various backgrounds and industries to engage in meaningful conversations and personal development. This year's event was held on Friday May 12, 2023, and was once again led by its founder and former professional football player, Ryan Nece. The event created an atmosphere of positivity, motivation, and collaboration while inspiring our "Power of Giving" philosophy as the overarching theme.
Attendees had the opportunity to connect with like-minded individuals, share their experiences, and gain valuable insights from accomplished speakers and thought leaders. Every year, the foundation chooses a few Tampa Bay speakers who embody what it means to give back. Since the foundation had an all-male panel of Tampa Bay Buccaneers Super Bowl champions last year, Melissa Neeley, the foundation's CEO, decided an all-female panel would be the perfect complement to build on last year's event.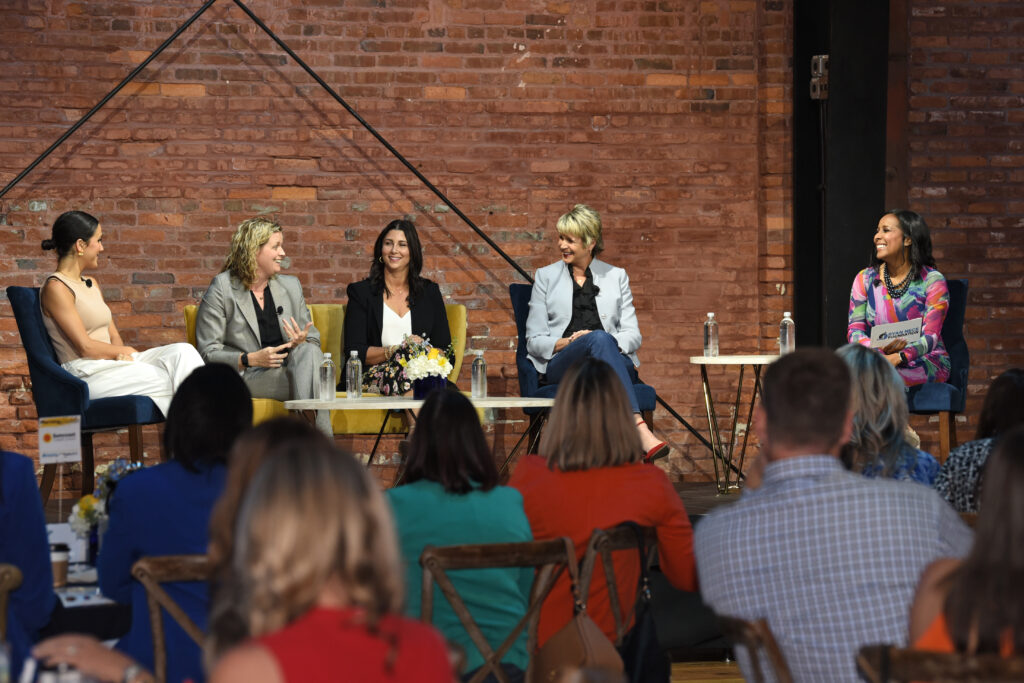 Takeaways from the Panel
Let's review the event speakers and some of the takeaways that left us feeling motivated and inspired:
Kat Stickler
Kat Stickler is a Tik Tok influencer with 10 million followers. After a messy divorce, Kat went online and opened-up about her experiences as a new, single mom. Her videos showcasing her raw honesty became an instant hit – especially with other women and moms. Most of this happened during COVID-19, when she was in need of friends and community. She uses humor and vulnerability to connect with her followers, and she chooses to pour into them in hopes it can help just one person overcome her same challenges – like postpartum depression. Kat has become wildly successful from her TikTok video and chooses to be of service to others in need when she can. Her most recent endeavor was helping clean-up and rebuild the greater Fort Myers area immediately following Hurricane Ian.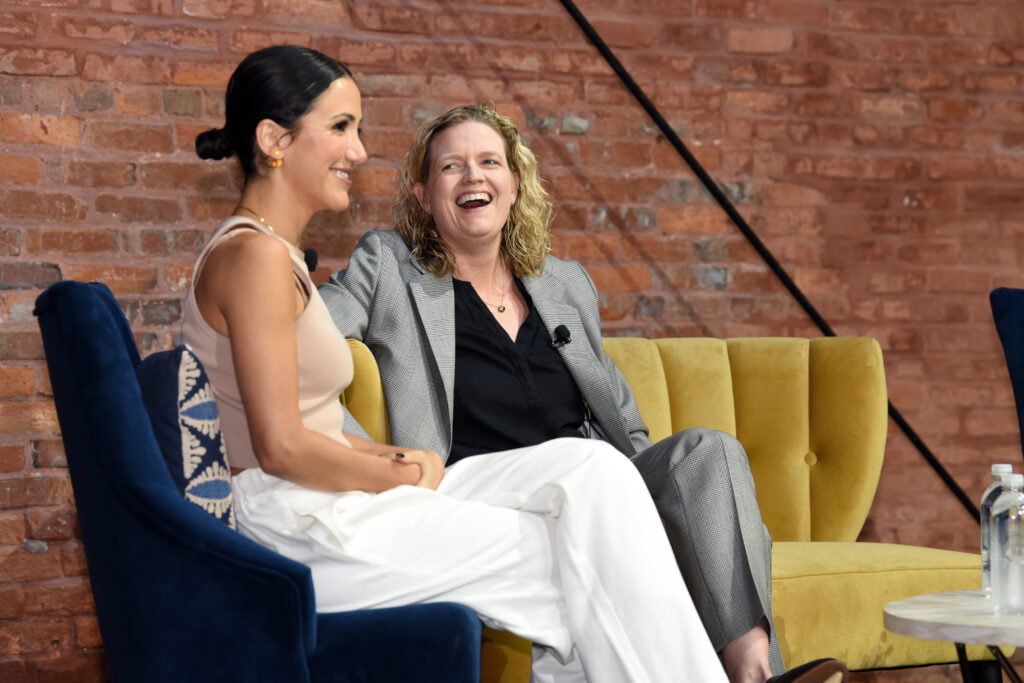 Haley Crum
Haley Crum never wanted to work for her father's company, FrankCrum, but that's exactly what ended up happening. Before joining the family business, Haley fulfilled her dream of becoming a chef and attended the Culinary Academy. When her family did eventually approach her about joining the business, Haley insisted on starting from the bottom up. Her first role was in customer service, and she worked her way up from there. Throughout her new career, Haley remained curious and wanted to know the ins and outs of the business from every perspective. At one point, when it came to needing in-house counsel at FrankCrum, Haley went on to get her J.D. so she could eliminate the outside position. Haley talked a lot about work/life balance, and the struggle it has been for her. However, family will always remain her number one priority.
Michelle Pratt
After becoming a mother, Michelle Pratt identified a need every new mother has once their little is born – assistance and guidance with setting up a car seat correctly and confidently! Since she couldn't find a go-to resource, Michelle took matters into her own hands and founded "Safe in the Seat" in 2018. Safe in the Seat helps consult new parents to ensure their child's safety while traveling. Her website has information for every stage – from infant to toddler to big kid. The site contains car seat reviews, tutorial videos, and blogs to help provide plenty of information about car seat safety for new parents. One of our favorite takeaways from Michelle was her work/life balance philosophy, which is work/life balance is unattainable. The true balance is the type of balls you are juggling – glass vs. plastic. If you drop a glass ball, it will shatter, so those are high on your priority list.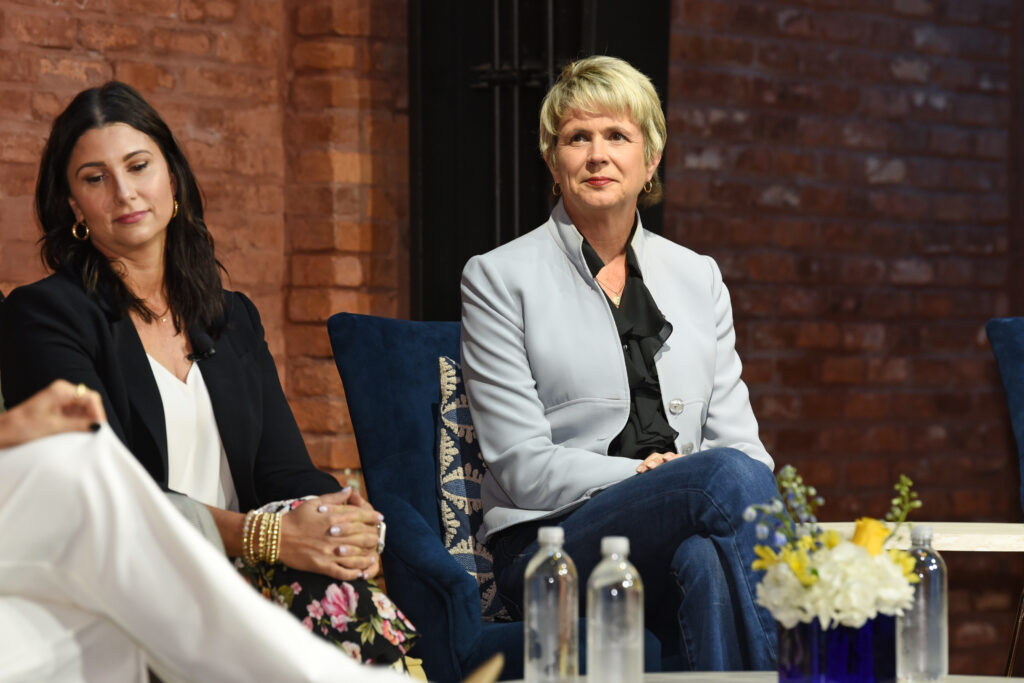 Christy Vogel
Christy Vogel has an extensive background in marketing, having served in a number of leadership roles with major companies. However, her passion is helping hearing-impaired children get hearing aids after experiencing this hardship personally. Christy mentioned how many people don't understand just how expensive hearing aids cost. Hearing aids can cost up to $6,000 a pair and she said, "…insurance rarely covers them." Christy also mentioned a study where students who didn't get hearing aids were more than twice as likely to be addicted to drugs and alcohol. Since some of her other family members suffered the same genetic fate she has, it wasn't until later she linked the study to the death of her cousin. Christy believes her hearing loss happened, so she could use her personal story to advocate for children in need of hearing aids. She now dedicates her time through her nonprofit, Sounding Joy, to provide children with new and recycled hearing aids to ensure they have a brighter future.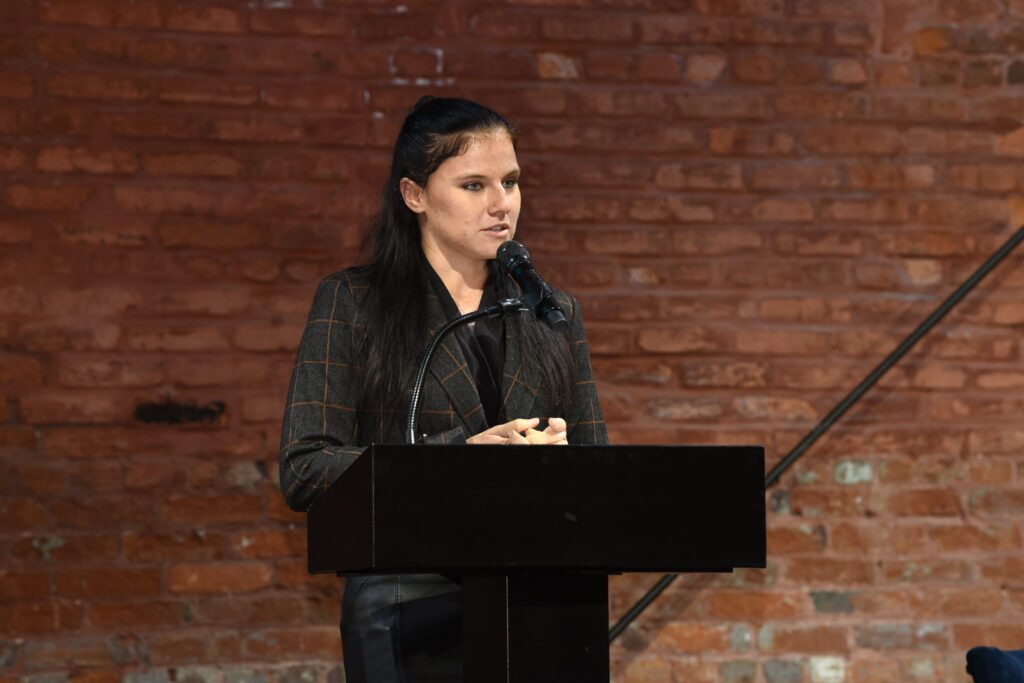 Creating Brighter Futures
And creating brighter futures is exactly what the Ryan Nece Foundation is all about. This annual event is on a mission to bring awareness to the Student Service Program, inspire leadership through our "Power of Giving" philosophy, all while raising funds to empower the next generation of servant leaders. Save the date for next year as we turn this breakfast into a lunch on Wednesday, April 10, 2024 at Armature Works!