We woke bright and early today to the delightful sounds of cuckoo clocks at 6:30 a.m., ready to start day three of serving Houston! Lucy started her day by indulging in her second Texas-shaped waffle of the week. After wrapping up breakfast, we headed off to the location of our service project with St. Bernard Project (SBP).
SBP is a disaster relief organization that started in Louisiana after Hurricane Katrina. In Houston, their efforts are geared towards "shortening the time between disaster and recovery," especially after Hurricane Harvey in 2017 and Winter Storm Uri in 2021.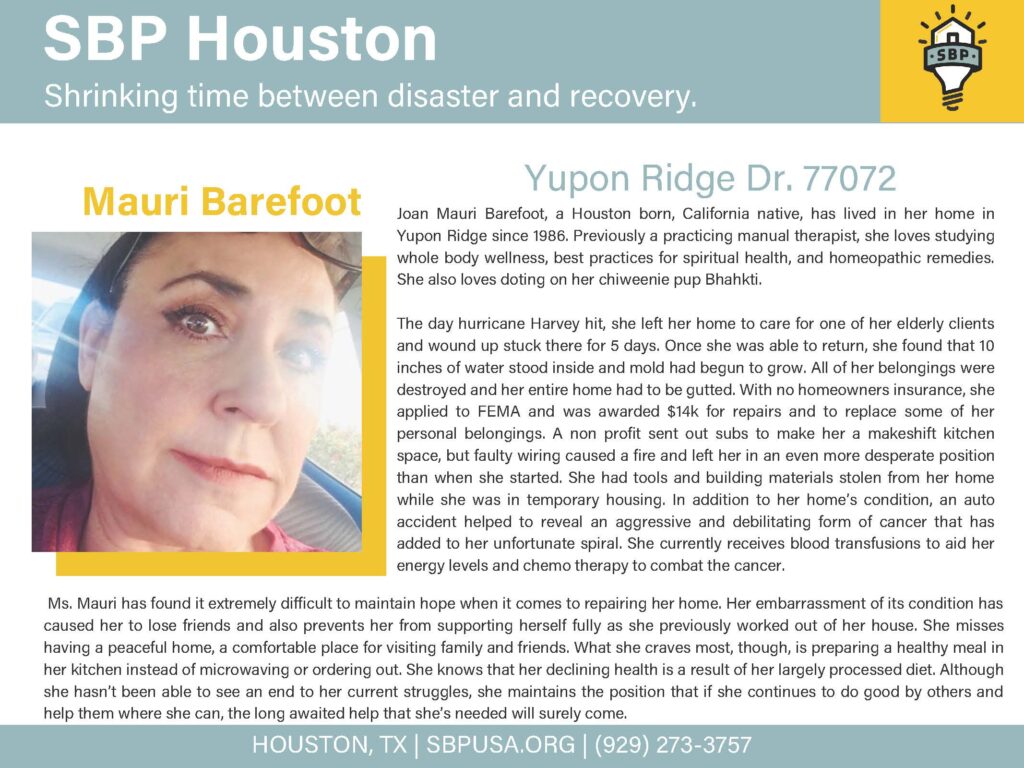 We were rebuilding Ms. Barefoot's home, which was flooded during Hurricane Harvey with 10 inches of water. After losing all her possessions, she's been working on restoring her life and home with the aid of FEMA and SBP. Further hardships have since hit Ms. Barefoot since, and today we brought her one step closer to turning her house back into a home.
Upon our arrival, we were welcomed by the SBP staff who enthusiastically shared their mission and invited us to join them. We started our work by prepping the floors – scraping off excess paint and debris. Some of us even chiseled off dried concrete (with eye protection of course🤓). After the floors were smooth and swept, we started laying down the vinyl.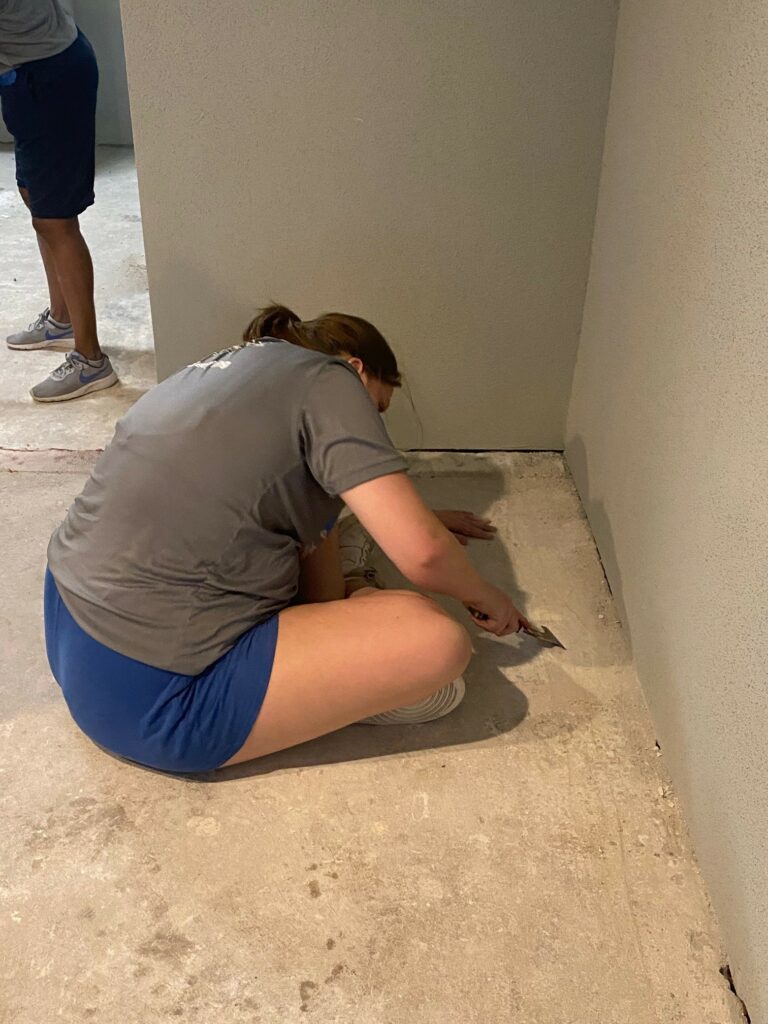 *This is where things got rough.*
Placing the vinyl started as quite a challenges as we struggled to perfectly align and figure out the optimal way to insert the boards. Each team took on a different part of the house and encountered different challenges. As a bunch of perfectionists, this task was often frustrating, and if we caught mistakes too late, we had to take it all off, fix it, and redo an hour's work. While adding flooring to the house, our team got to know the staff, share jokes and listen to music. Despite initial difficulties and struggles, we eventually started to get the hang of how to insert the boards with the aid of our teams.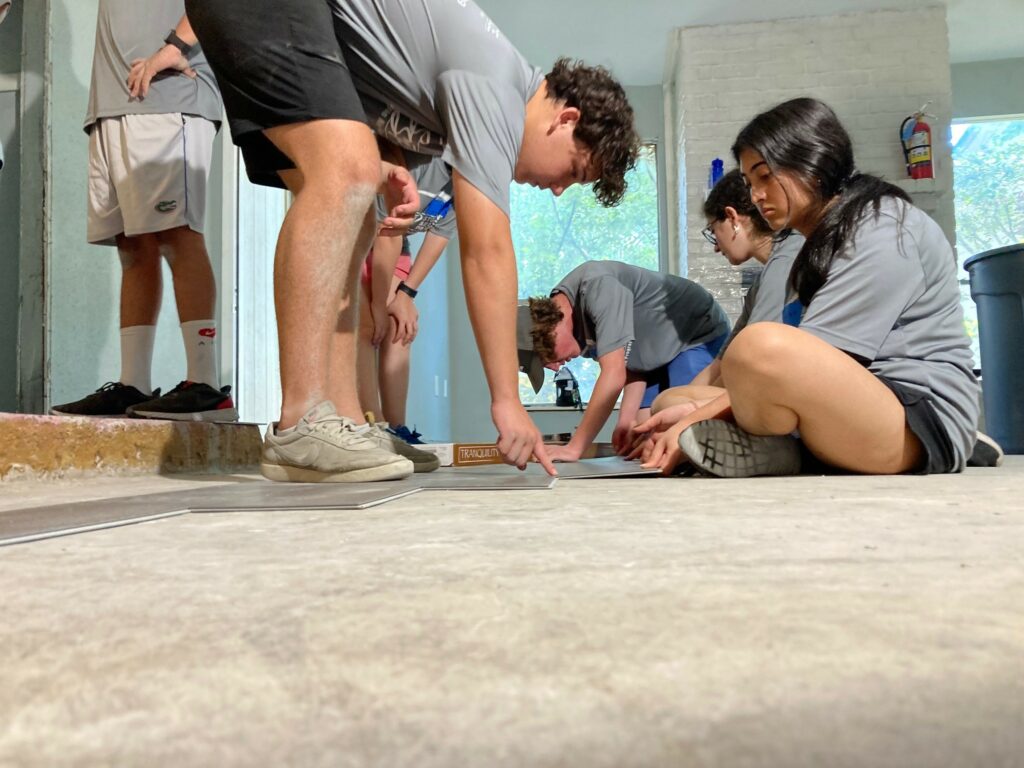 At the conclusion of our day, each student agreed we experienced a change in perspective. Instead of viewing our errors as personal losses, we viewed them as a set back to the collective mission of rebuilding the house for Ms. Barefoot. Our focus had changed from our individual successes to our shared vision. We realized that by contributing each of our strengths, together we could make something bigger than ourselves. Even as a team, we found our small actions most likely could not change the world; however, placing the vinyl planks today could change Ms. Barefoot's world.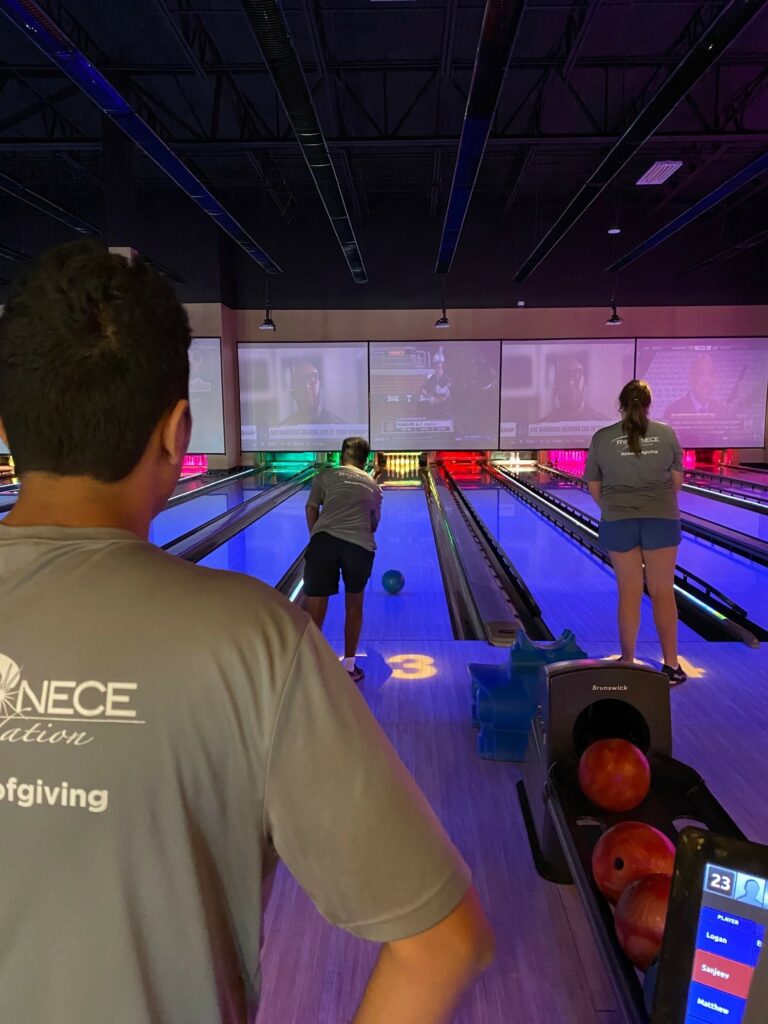 To finish our day, we ended with some fun at Main Event – Katy! All the students and chaperones participated in intense bowling games, ropes courses, and arcade games. The atmosphere was energetic as we took a break from our tiring work and enjoyed each other's company, with slight competitions including Mario Kart, air hockey, and Pac Man! Our long day concluded with another round of vigorous card games that as usual led to broken tables 🥴. These enjoyable events reinforced our team's spirits and prepared us for another day of hard work tomorrow!
In service,
Lucy Dyer, Sara Fernandez, and Rutwa Shah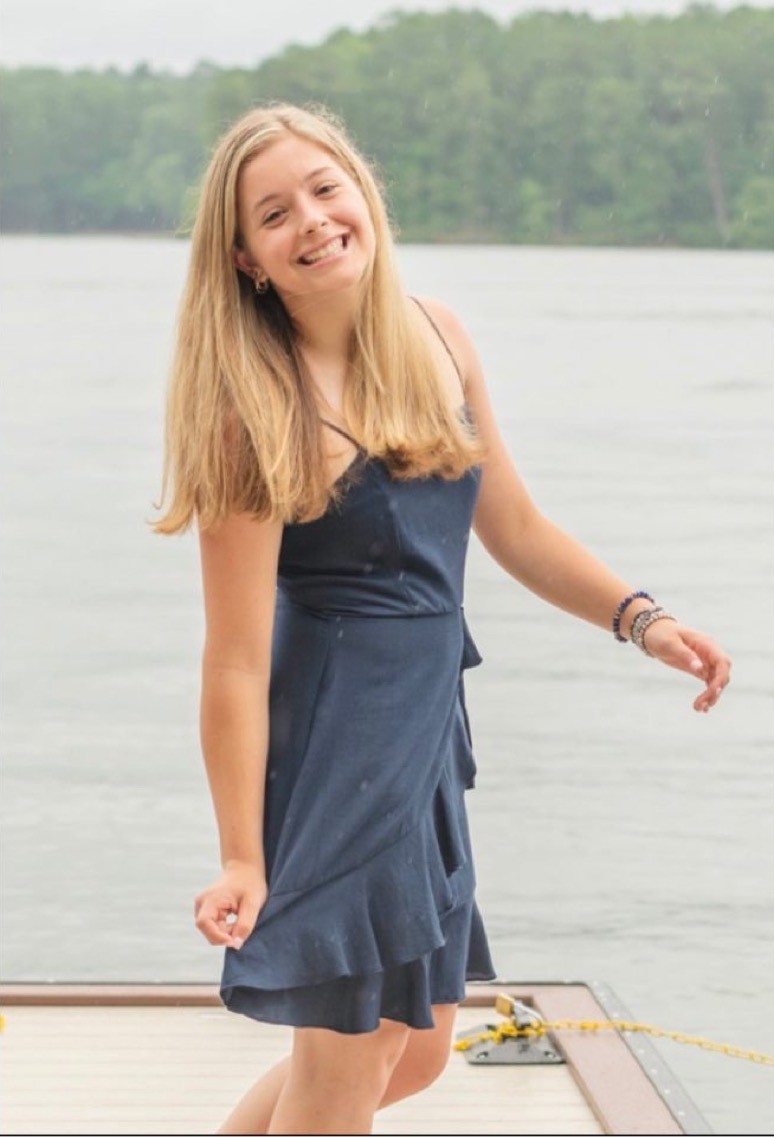 More Blogs on our Houston Service-Learning Trip
Houston Service-Learning Trip: Day 1 Recap
Houston Service-Learning Trip: Day 2 Recap