Today was an amazing day! We woke up around 6:45 a.m. and headed down to breakfast. It is so fun to sit at a table and eat together. Oftentimes, we sit in silence enjoying our early morning breakfast, but today we had a great time chatting about the day in front of us. We all love the waffle machine where we get to pick our flavor and shape: Either a circle or Texas-shaped, with Vansh making his special chocolate chip waffles! Today, we all matched our outfits with our brand new white rebranded Power of Giving t-shirts and shorts.
On the way to the job site, we had a great time jamming out to some early 2000s hits – Halo by Beyoncé was a crowd favorite! When we got to our job site, everyone was pumped for our last service project for the trip. Yesterday, we started by cleaning and prepping the floors as we rigorously took out the nails from the floor. We also learned how to use power tools and how to lay vinyl flooring.
Today, we jumped right in where we left off yesterday. The kitchen was a difficult task for our group of girls. The grooves in the wall were difficult at times to maneuver around, but after several different vinyl pieces, trips to the cutting board, and measuring tape fiascos, we made it work! (YAY!)
We had successfully finished about 5 rooms of the house after two days of work, showing dedication as we started with 15% of the floors done to 65% finished in just one day. One of the favorite tools, the multi purpose tool, was a life saver for cutting the vinyl wood into pieces to be properly placed onto the floor. We all loved using the hand saw. It was a lot of fun!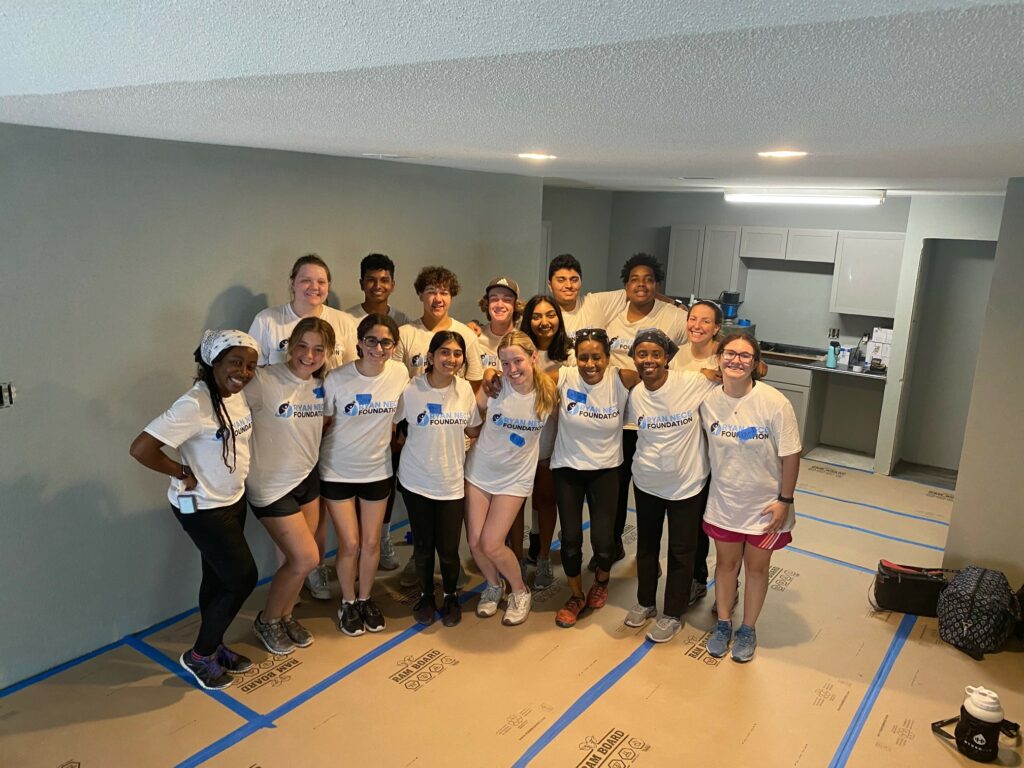 For lunch today, we drove about 8 minutes away from the job site to the local H-E-B. Everyone was able to pick out a lunch and a drink that we later ate at the job site. The salads and potato wedges tend to be everyone's favorite. Lunch was a really fun time, we rested before beginning to work again.
One of our group members, Katie was pranked at lunch by her friends, and tricked into writing a rap song about the day, thinking it was mandatory… It was not. 😆The rap incident ended up being very funny, and boosted the morale of the group after a very challenging day of work.
We made amazing progress in the house today, we are so blessed to be able to help Mrs. Barefoot feel at home again especially after the flooding she received from Hurricane Harvey. The program repairing Mrs. Barefoot's home, SBP, is working to shorten the time between disaster and relief. We have had such a wonderful time working with their staff. Our team leaders, Katie and Daniel made hard work fun. They are always cracking jokes, and they really have made an effort to get to know us over the last 24 hours.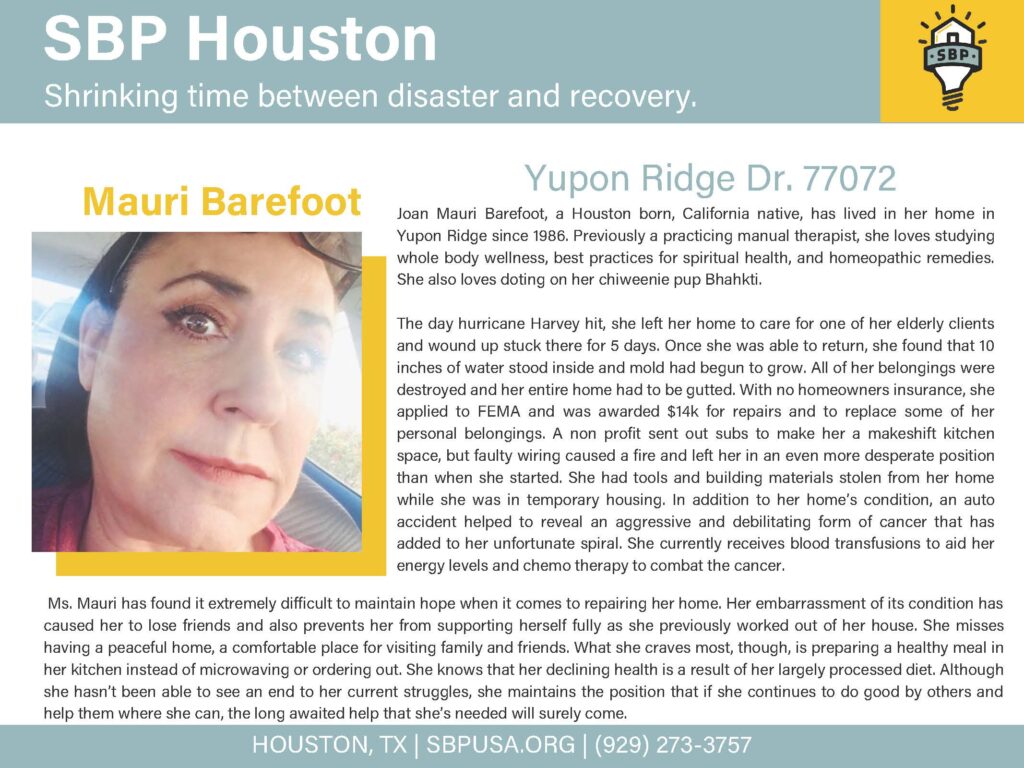 The last two days have been quite the challenge, between the shifting vinyl pieces and difficult angles, we really have bonded together. The issues we have faced all had solutions, and after a few mistakes, we learned it is okay to make them, as long as we learn and grow from our hiccups. This trip has allowed us to come together as a team, and we have truly gone from acquaintances to close friends this week.
We are eternally grateful to our sponsors for providing such impactful opportunities for this service-learning approach. These projects enable our team to gain a worldly view of everything that is happening around us. Being able to literally see the change we are making is an even bigger impact. The pride our team felt when we finished the flooring in each room truly reflected the passion we feel – not only towards completing a goal, but bettering the lives of those we are serving. It was like with every board we placed, we were building a bridge to a brighter tomorrow.
We are thankful for the Ryan Nece Foundation to be able to provide us with the opportunity to not just give back to the community back home in Greater Tampa, but especially here in Houston where we were able to learn new skills that can be used in our lives to impact more communities in a larger way.
In service,
Matthew Barfield, Katie Hamilton, and Vansh Patel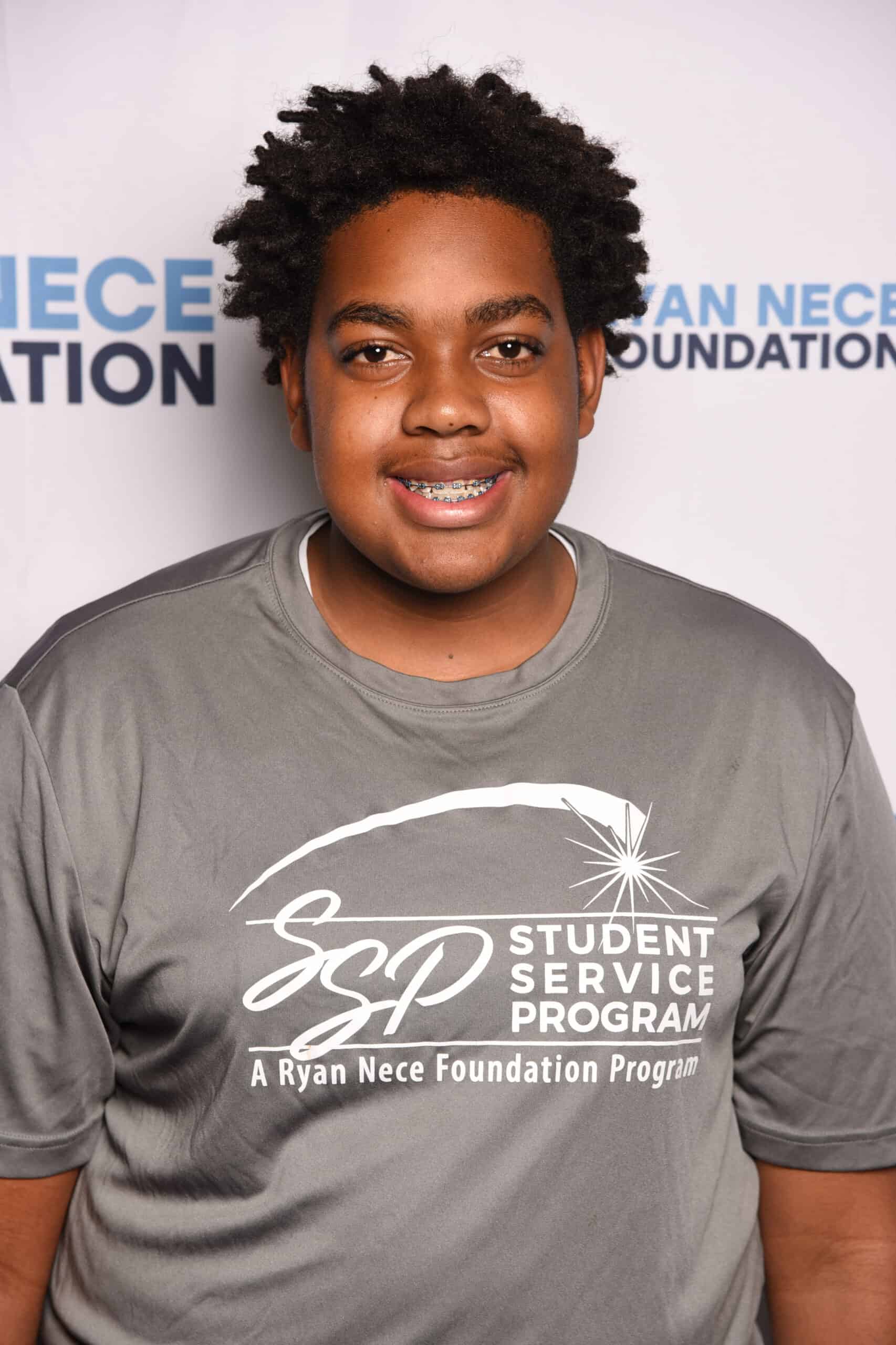 More Blogs on our Houston Service-Learning Trip
Houston Service-Learning Trip: Day 1 Recap
Houston Service-Learning Trip: Day 2 Recap