presented by

Join us as we celebrate leadership and community service at the Ryan Nece Foundation's Morning Huddle, presented by Suncoast Credit Union. Hosted on Friday, May 13, 2022 at Armature Works, this breakfast supports teens in our Student Service Program, which builds the next generation of servant leaders in our community by providing leadership curriculum, unique volunteer experiences, and access to local community leaders to high school students in Hillsborough and Pinellas counties. Moderated by our favorite gameday reporter Casey Phillips, this huddle will bring together an incredible panel of Tampa Bay Buccaneers Super Bowl Champions from 2003 and 2021 (Chris Godwin, Lavonte David, Dexter Jackson, and Martín Gramática) to discuss the behind-the-scenes moments of making a Super Bowl winning team, the importance of being part of a huddle, and the power of giving.

Details:
Friday, May 13, 2022
The Gathering @ Armature Works
Registration | 7:30 a.m.
Breakfast & Program | 8:00 a.m.
Closing Remarks | 9:30 a.m.

2022 Sponsorship Opportunities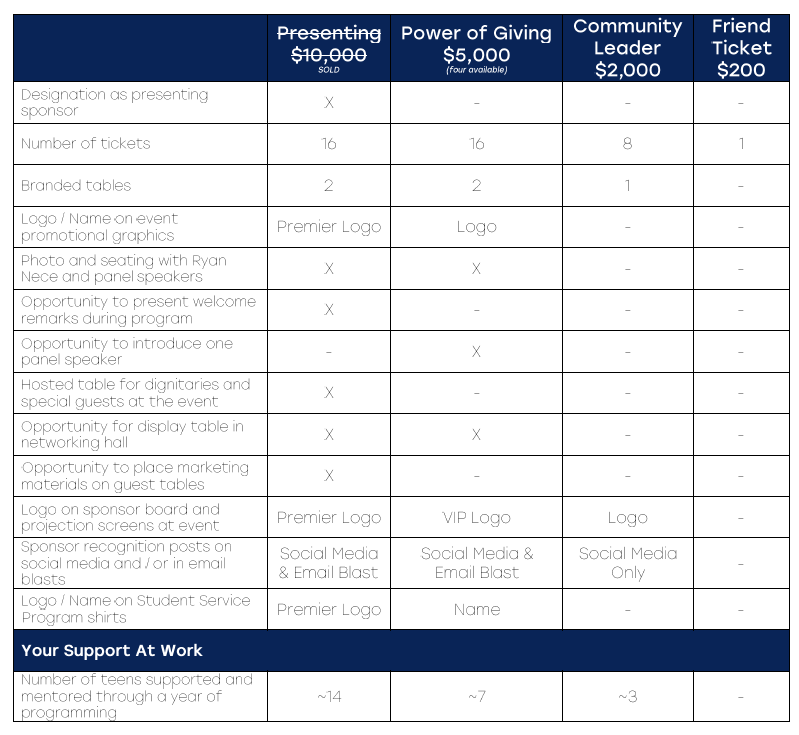 Thank you for your support!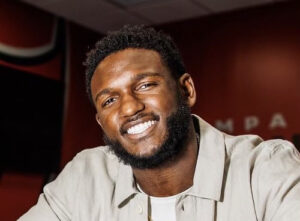 Chris Godwin is an All-Pro NFL wide receiver for the Tampa Bay Buccaneers. After playing three years at Penn State University, Chris was selected in the 3rd round of the 2017 NFL Draft. In 2019, Chris had a breakout season and was selected to the 2020 NFL Pro Bowl – the first of his career. The following year, Chris solidified himself as a superstar, helping the Tampa Bay Buccaneers win their second ever Super Bowl in franchise history.
Beyond the field, Chris is an inspirational personality and is often finding ways to give back to the community. Shortly after entering the league, Chris and his wife, Mariah, launched the Team Godwin Foundation, aimed to provide at-risk animals a second chance through advocacy and financial support.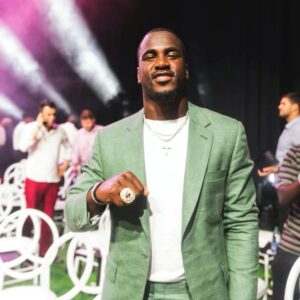 Lavonte David is a linebacker for the Tampa Bay Buccaneers. He attended Northwestern High School (Miami, FL); won back-to-back Florida state titles with an undefeated record in 2006 and 2007. He played college football for the University of Nebraska, and was drafted by the Buccaneers in the second round of the 2012 NFL Draft.
While at Nebraska, David volunteered his time with the team to hospital visits and the Husker Heroes program. At the Tampa Bay Bucs, David led students through football drills and promoted the importance of health and fitness for the opening of BUCS CARE School Fitness Zones at two local elementary schools. The linebacker also visited youth at All Children's Hospital in St. Petersburg and sang holiday carols to residents at Westminster Palms retirement home. David visited MacDill Air Force Base in Downtown Tampa to tour a hurricane aircraft, witness a military dog training session, and thank civilian workers and active duty military for their service. Currently, Lavonte David is a Big Brothers Big Sisters "Big Champion" Ambassador. As a youth, his mentor played a major part in his life. He understands what kind of impact a mentor can have on the youth to further their growth, acceptance and life lessons.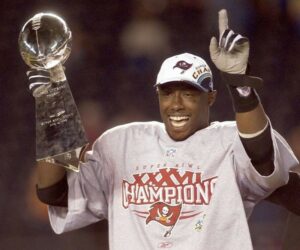 Dexter Jackson is a former professional American football safety in the National Football League (NFL). He was drafted by the Tampa Bay Buccaneers in the fourth round of the 1999 NFL Draft. He played college football at Florida State. Jackson earned a Super Bowl ring with the Buccaneers when the team defeated the Oakland Raiders in Super Bowl XXXVII; he was also named Super Bowl MVP. Jackson played for the Arizona Cardinals and Cincinnati Bengals as well.
Jackson currently serves as Youth & Recreation Manager for the Tampa Housing Authority, a non-profit organization in Tampa.
Martín Gramática was born in Buenos Aires, Argentina and moved to the US at nine. He grew up playing soccer and did not begin to play organized football until he was a senior in high school. Martin played college football for Kansas State University, and was recognized twice as an All-American. He was drafted by the Tampa Bay Buccaneers in the third round of the 1999 NFL Draft. After retiring from professional football, Gramatica started Gramatica SIPS and the Gramatica Family Foundation with a mission of building homes for combat wounded veterans.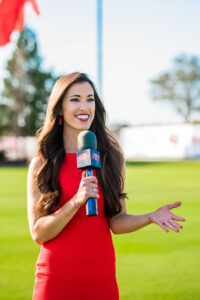 Casey Phillips is going into her 8th season as the Buccaneers Team Reporter. Her duties include hosting two TV shows, two radio shows, serving as an in-stadium host, emceeing events, and providing video content for the Buccaneers social and web platforms. She previously worked for the St. Louis Rams, Washington Wizards and Mystics, and in the sports public relations department of Walt Disney World. Originally from Texas, she received her Bachelors degree in Radio/Television Journalism and her Masters Degree in Broadcast Management both from the University of Missouri.