presented by

Join us as we celebrate leadership and community service at the Ryan Nece Foundation's Morning Huddle, presented by Suncoast Credit Union. Hosted on Friday, May 12, 2023 at Armature Works and emceed by Tampa's favorite meteorologist Tony Sadiku, this breakfast supports teens in our Student Service Program, which builds the next generation of servant leaders in our community by providing high school students in Hillsborough and Pinellas counties with leadership curriculum, unique volunteer experiences, and access to local community leaders.
Moderated by psychologist, published author, and Ryan Nece Foundation Board Chair Dr. Nekeshia Hammond, this huddle will bring together an incredible line-up of female leaders to discuss the importance of being part of a huddle in the unique work they do and how they lift up the community through their roles and platforms. Panelists include Kat Stickler (TikTok Influencer), Haley Crum (President of FrankCrum), Michelle Pratt (Founder of Safe in the Seat), and Christy Vogel (Founder of Sounding Joy). *Scroll down for more on our incredible line-up of leaders!

Details:
Friday, May 12, 2023
The Gathering @ Armature Works
Registration | 7:30 a.m.
Breakfast & Program | 8:00 a.m.
Closing Remarks | 9:30 a.m.
2023 Sponsorship Opportunities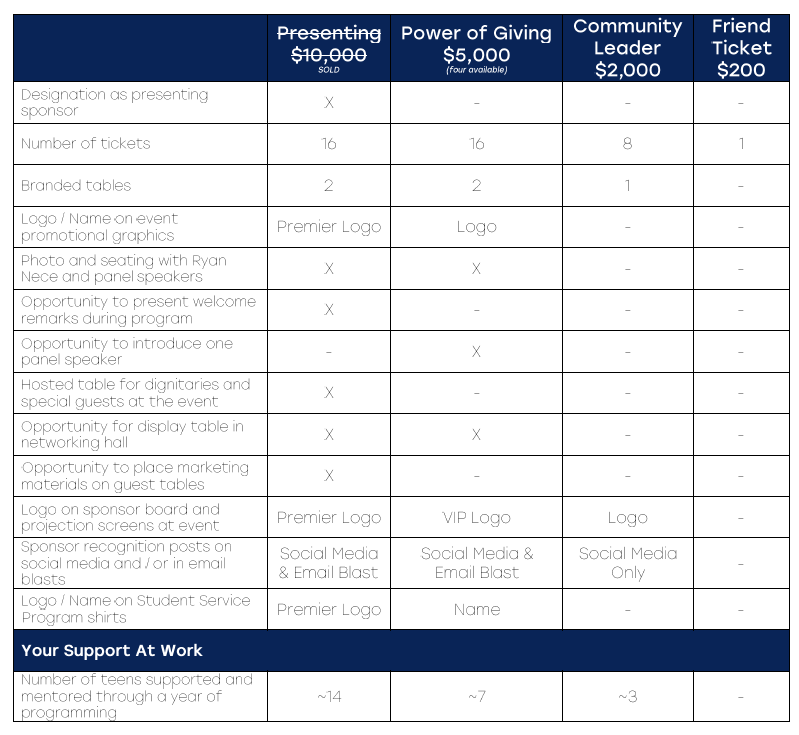 Thank you for your support!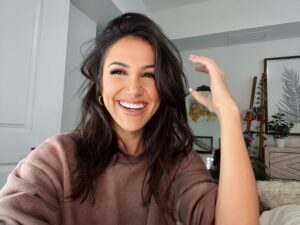 One of TikTok's most loved stars, Kat Stickler quickly gained international popularity after a series of comedic and heartwarming videos went viral on her TikTok account @katstickler. Having experienced many of life's unexpected challenges including being a young mom and going through a public breakup, Kat built a highly engaged and loyal following based on kindness, honesty, integrity, courage, and most of all, lots and lots of comedy. As Kat says, "Being able to connect with my audience and show them every facet of my life – the good, the bad, the funny and the ugly – has opened up so many dialogues and has allowed me to connect with my fans in the most incredible, authentic way. Receiving messages saying that I helped someone deal with something challenging in their life, or made them laugh when they were having a tough day, there is honestly no better feeling… I just love this amazing community", Kat said.
Through her candid honesty and humorous perspective, Kat has amassed a loyal following of over 9 million on TikTok in under 18 months, and continues to climb. Having being interviewed and featured on The TODAY Show, E! News, Buzzfeed, US Weekly, Barstool Sports, Cheddar TV, and CBS's "The Greatest #AtHome Videos", Kat is just starting to scratch the surface of what is possible.
Her passion for sharing laughter has already reached millions and has only just begun. Born in Miami to a Brazilian – Venezuelan family with one younger brother, Kat has a Bachelor's of Arts, and previously worked as a Research Coordinator for PTSD Combat Veterans. As her popularity continues to skyrocket, Kat has been asked to host a number of exciting projects, including a podcast series launched in collaboration with HGTV. Today Kat lives in Tampa, Florida with her 3-year-old daughter Mary-Katherine, affectionally known as "MK," and her rescue Shitzu, Bella. When not creating content and making people laugh, Kat likes to dine out, travel and, most of all, spend time with friends and family.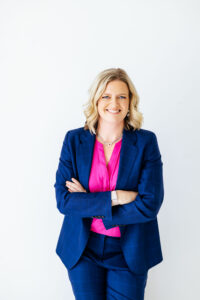 Haley Crum with FrankCrum is an owner of a multi-generational family business where company culture is rooted in servant leadership. Haley has a passion for inspiring and investing in people within her company and throughout the Tampa Bay community. Her faith has always been her guide, and she loves the underdog! "Everyone has talents and potential, but life can be hard! We need to lift each other up, and not let setbacks define us."
As former Chairman and active member of the board for the Homeless Empowerment Program (HEP), Haley is helping to break the cycle of homelessness and empower men, women, children, and veterans to take back their lives. She's also served in countless boards, committees and leadership capacities for non-profits including EmpowHERment, AchieveHERs, C200 Women's Executive Leadership Organization, Neighborhood & Affordable Housing Advisory Board, and Guardian ad Litem. Her company's annual golf tournament has raised over $1.75 million for Feeding Tampa Bay (formerly Trinity Café) over the last 17 years.
By day Haley is the Co-President for FrankCrum, a professional employer organization, and she is the President of FrankCrum Staffing, a TBBJ's Fast 50 award recipient in 2022. She earned her law degree from Stetson University College of Law and serves as inhouse counsel. At home, Haley is wife, a mother, and the family's head chef. She treasures her whole, extended family — her heart beats to love and support them.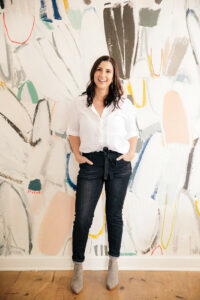 Michelle Pratt with Safe in the Seat is every overwhelmed and anxious mama's go-to resource for car seat safety. As a mom and nationally certified child passenger safety technician, her judgment-free approach is helping turn car seat confusion into straight-up confidence. Through online courses, helpful videos, personalized consults and daily doses of safety tips and tricks, Michelle is empowering caregivers to keep their most precious cargo safe in the seat.
Car seats are often confusing and intimidating. By changing that narrative, Michelle has helped millions of caregivers keep their children safe through Safe in the Seat's social media channels. Through our Pay it Forward program which is community-led and matched by Safe in the Seat, we have helped hundreds of families secure car seats and gain access to our resources.
With a Master's of Nonprofit Administration from the University of Notre Dame's Mendoza College of Business, Michelle's career spans 17+ years through a passion for community betterment.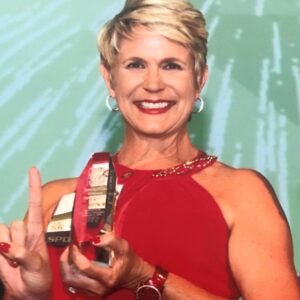 At the age of 11, Christy Vogel was told two things: She was hearing impaired (probably since birth) and she taught herself how to read lips without realizing it. As a child, because she had to put sound and facial expressions together with what she saw while lipreading to figure out what people were saying, she would sometimes respond slowly. People thought she was slow or "stupid." As she grew into her teens (still without hearing aids because her parents couldn't afford them), she decided they must be right. It wasn't until Christy was already succeeding in the business world in her 20's, despite her hearing impairment, that she was able to afford her first pair of hearing aids. It changed her world. Finally able to participate and contribute to her full potential, Christy's career took off.
Christy came to the realization in 2021 that she was supposed to be born hearing impaired and unable to afford hearing aids so she could be passionate enough to help others get hearing aids. In March of 2021, she started a nonprofit, Sounding Joy, that provides hearing aids to children whose families can't afford them. By 2024, her goal is to donate two sets of hearing aids every week.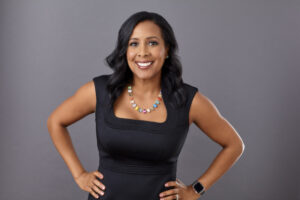 Dr. Nekeshia Hammond is the host of Mental Health Moment with Dr. Hammond, psychologist, author and international speaker. She is the founder of Hammond Psychology & Associates, a mental health private practice in the Tampa Bay area. Dr. Hammond serves as the Chair of the Board for the Ryan Nece Foundation and the former President of the Florida Psychological Association.
Dr. Hammond has enjoyed traveling to speak to various groups about mental health and wellness. She is the author of The Practical Guide to Raising Emotionally Healthy Children and the Amazon International Best Seller: ADHD Explained: What Every Parent Needs to Know. Dr. Hammond has been featured on NBC, ABC, CBS, FOX, and a variety of media outlets around the world. To learn more, please visit: DrNekeshiaHammond.com.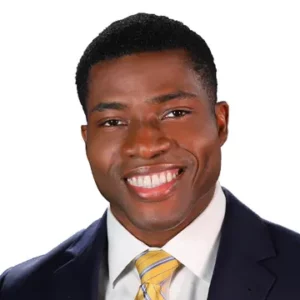 Tony Sadiku joined the FOX 13 team in November 2020. You can catch his forecasts on weekend mornings and his reports during the week. Tony is a graduate of the University of Florida's School of Journalism and Communications. He has also earned a master's degree in meteorology from Mississippi State University. Tony has been awarded the Seal of Approval by the National Weather Association. In his career, Tony has covered many big weather events, including Hurricane Irma here in Florida. He has also chased tornadoes and flown with Hurricane Hunters into Hurricane Dorian while it was a borderline Category 5 storm battering the Bahamas.
While Tony enjoys the thrill of extreme weather, he is passionate about keeping people safe, making complex science easy to understand, and telling compelling stories. When he's not talking weather, Tony enjoys exercising, playing his piano or bass guitar, and cheering on the Florida Gators!