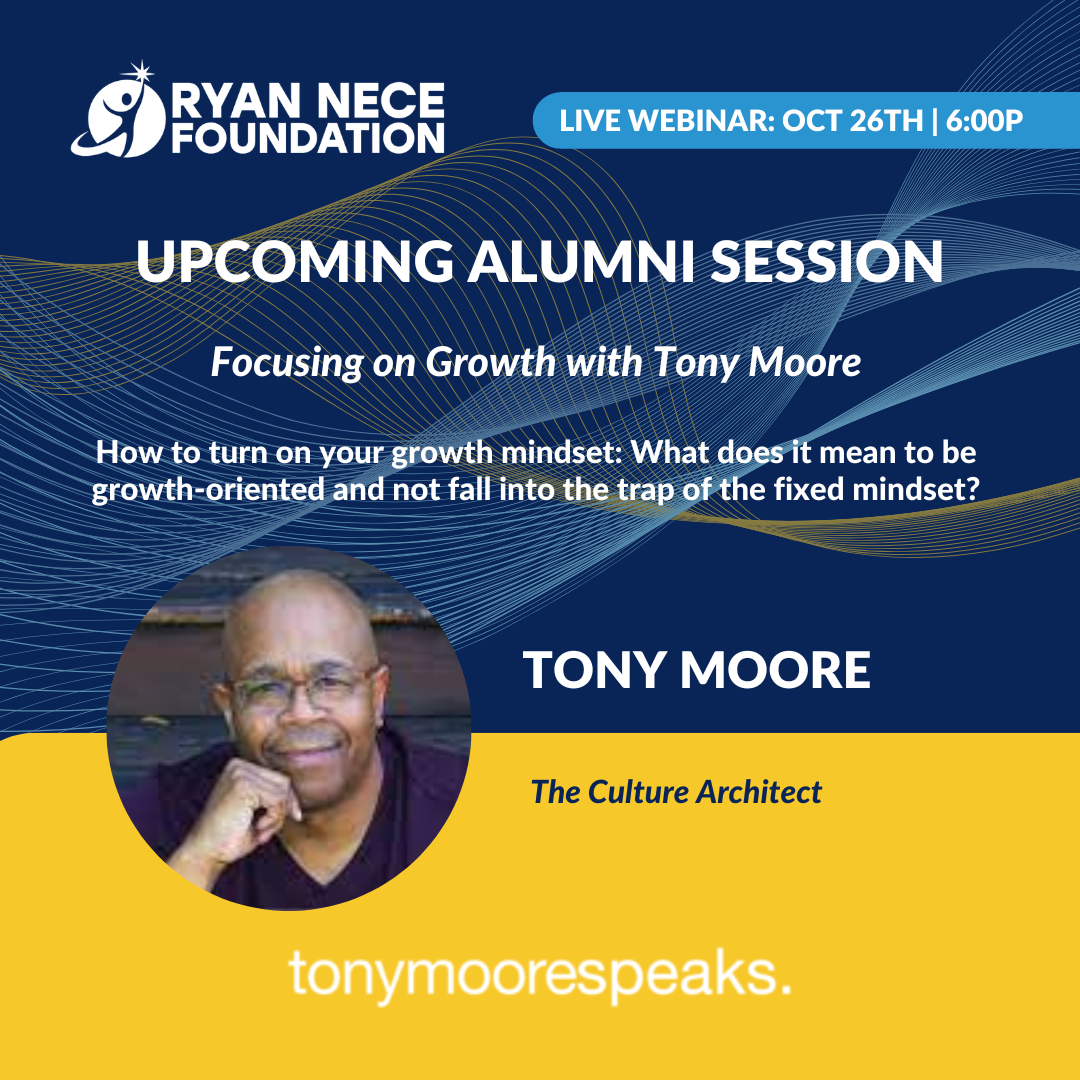 Student Service Program – Q3 Alumni Meeting
Calling all Student Service Program alumni and current members! Join us virtually for our Q3 Alumni Meeting, featuring foundation updates, door prize drawings with cash prizes, and a discussion on goal setting.
To Register: Email Melissa Neeley at melissa@ryannecefoundation.org.
---
Focusing on Growth with Tony Moore
Join us to answer these questions: How to turn on your growth mindset: What does it mean to be growth-oriented and not fall into the trap of the fixed mindset?
---
Meet Our Special Guests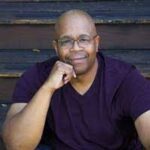 Tony Moore is a Culture Architect, International Keynote Speaker, Author, and recovering Human Resource Executive. After 25 years of experience in the C-suite leading the people-side of multiple mergers and acquisitions, he developed a proven method of building a CULTURE of engagement, ownership and bottom-line performance. Tony has the unique ability to transform abstract concepts into concrete, tangible, actionable steps. His "Four Laws of Culture" are the revolutionary foundation for all his keynotes. Tony entertains audiences with his humor and storytelling, while delivering disruptive ideas designed to produce exceptional outcomes.